Top 20 most influential breast feeding advocates on social media
Getting the word out about any type of news is now easier than ever thanks to social media. People are able to communicate with each other and find like minded advocates who share in their passion, while they spread the word about their cause. One of these issues that has gained attention is the issue of breast feeding infants. Breast feeding advocates are now reaching more supporters than ever using the social media sites for communication. After our list of home birth advocates and websites first time parents should follow, we now bring unto you a list of breast feeding advocates to follow o social media. This list consists of 20 people who are the most influential breast feeding advocates on social media platforms.
Jessica Martin-Weber-Writer/Supporter

Jessica Martin-Weber started her community program for online breastfeeding resources. She lives in Portland, Oregon with her six daughters and husband. She is an active writer and she delivers speeches supporting her passion to help others who are oppressed. She writes a blog with her husband called BeyondMoi.com
Studied at St. Petersburg College
Anne Eglash-MD

Anne is currently employed by the University of Wisconsin School of Medicine and Public Health in Madison Wisconsin. She is an active participant in confronting and treating the issues of breastfeeding. Running her practice and clinics in the state's capitol gives her great opportunities to present issues to the state assembly.
Co-founder and medical director of the Mothers' Milk Bank of the Western Great Lakes
Administrator for the lactation clinic at UW Health
Co-founder of the Academy of Breastfeeding Medicine
Medical Director of the lactation outpatient clinic
Rep. Carolyn B. Maloney (NY)

Carolyn B. Maloney has long been an advocate for women's rights regarding many issues including breastfeeding. She introduced the Breastfeeding Promotion Act to the House of Representatives and the United States Senate. This is only one example of the tremendous amount of campaigning and legislature that she has proclaimed for women. She was the first woman to give birth while in office.
Senior Member of the House Financial Service Committee
Member of the House Oversight and Government Reform Committee
Past Chair of the Joint Economic Committee
Former Co-Chair of the Women's Caucus
Member of U.S. delegation to Fourth World Conference on Women in Beijing
Attended the International Conference on Population and Development (ICPD)
Sen. Jeff Merkley (OR)

Jeff Merkley is a senator from Oregon who has supported the rights of women and breastfeeding as well as other important issues for families with children. He is responsible for getting legislation passed that allows working mothers private spaces and break times for pumping at work.
BA in International Relations from Stanford
Degree as Master of Public Policy from Princeton University
Office of Secretary of Defense
Congressional Budget Office
Executive Director of Habitat for Humanity
Member of the Oregon House of Representatives
Dr. William Sears-MD

Dr. William Sears has written over 30 books, in collaboration with his wife, about parenting. His wife Martha Sears, RN is a leader with the group La Leche League International (LLLI). He has appeared on such famous shows as Oprah, CBS This Morning, Good Morning America, 20/20, CNN, the Today Show, and Dateline as Dr. Bill.
Children's Hospital Boston
Toronto Hospital for Sick Children
University of California, Irvine
Marsha Walker-RN, IBCLC

Marsha Walker is the Executive Director of NABA REAL. She has worked with families and breastfeeding issues as a lactate specialist since 1976. She has been a founding member for many breastfeeding advocacy groups and regularly delivers speeches and writes about the current issues concerning women.
Board of Directors of the Massachusetts Berastfeeding Coalition
Best for Babes Foundation
Board of Directors of the US Lactation consultant Association as Director of Public Policy
Jamie Grayson-Writer/Entrepreneur

Jamie Grayson is the owner of TheBabyGuyNYC where he creates items for mothers, fathers, and infants such as pouches, carrying sacks, and other child related items. He has been employed as a Child Passenger Safety Tech. His products have been shown on the Today Show and Martha Stewart. He has been featured in the NYTimes, Fit Pregnancy, and he is the host of "Jamie Grayson's Baby Gear Guide" on uLive Network.
University of Mississippi
Mary Ann Kerwin-writer/advocate

Mary Ann Kerwin is one of the seven founding members of LLLI. La Leche League International is a support and information group for women with breastfeeding concerns. She is the co-author of "The Womanly Art of Breastfeeding." This book written by the seven founders is in its seventh edition and is still recognized as one of the best breastfeeding books ever written.
Co-founder of the Le Leche League International
Law Degree from University of Denver
Colorado Breast Feeding Coalition leader
Helped create the "Patient Protection and Affordable Care Act"
Kathy Dettwyler-Ph.D.

Kathy Dettwyler is an author, lecturer, and breastfeeding supporter. Her pages entitled "Thoughts on Breastfeeding" were among the first pages to be put on the internet as a social issue. Her studies and support of breastfeeding reach far beyond only humans. Her studies involve the duration of breastfeeding in animals in comparison to humans. She currently teaches at the University of Delaware in the Anthropology Department and she continues to give speeches and write about breastfeeding issues.
Taught at Texas A&M University
Taught at Southern Mississippi University
Associate Anthropology Professor at the University of Delaware
Dr. Jay Gordon-MD

Dr. Jay Gordon is an active member of the supporting of issues involving all aspects of women and children's health. He has spoken out and made appearances on television shows and radio concerning the issues of vaccination and to bring awareness to breastfeeding rights and concerns. His primary focus is the effects of vaccines on infants and he holds an anti-vaccination view. He is the pediatrician to many celebrities including Jenny McCarthy.
Member of International Health Advisory Council of LLLI
Appeared on Larry King Live
Attended "Green Our Vaccines" rally with Jenny McCarthy
Amy Spangler-MN, RN, IBCLC

Amy Spangler travels all over the country giving speeches and lecturing about the benefits of breastfeeding. She has written many articles concerning subjects related to nursing and breastfeeding. She has appeared on 20/20 and Good Morning America to promote healthy breastfeeding techniques and information.
Ohio State University Bachelor in Nursing degree
University of Florida Master's degree in Maternal and Child Health
Nell Hodgson Woodruff School of Nursing at Emory University
International Lactation Consultant Association
Chair of the U.S. Breastfeeding Committee
International Board of Lactation Consultant Examiners
La Leche League International
Georgia Breastfeeding Task Force
U.S. Food and Drug Administration Infant Formula Subcommittee
Pat Shelly-IBCLC, RNC, MA

Pat Shelly is an active speaker for the rights and concerns of breastfeeding women. She is a certified lactation consultant and an infant massage instructor. She has been working with women and infants for over 25 years. She appears regularly on local television programming, radio, and she contributes articles to local newspapers.
Director of the Breasfeeding Center for Greater Washington
Health Care Management Master's degree
Published in The Washington Post
Audrey J. Naylor-MD, DrPH, FABM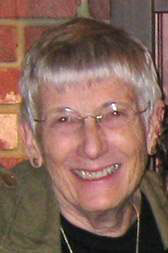 Audrey J. Naylor is an active speaker on behalf of training health care workers in the field of women and breastfeeding. She founded Wellstart International in 1983. This program is a non-profit which works with LLLI where she is a board member.
Member of LLLI Advisory Board
Founder of the international organization Wellstart
Miriam Labbok-MD, MPH, FACPM, FABM, IBCLC

Miriam Labbok is currently located at the University of North Carolina Gillings School of Global Public Health. Throughout her career she has published over 75 papers on breastfeeding, information, and support. She is the Director of Carolina Global Breastfeeding Institute which operates out of the University of North Carolina Chapel Hill. She is recognized globally for her work as an advocate for the support of non-harmful breastfeeding methods such as birth spacing.
American Public Health Association's Lifetime Achievement Award
Director of the Carolina Global Breastfeeding Institute
Past UNICEF Senior Advisor
Past Nutrition and Maternal Health Division for the Agency of International Development (USAID)
Dr. Jack Newman, MD

Jack Newman is a medical doctor from Canada who has spent his career devoted to the care and well being of women and infants. He is currently employed at the Newman Breastfeeding Clinic and Institute. He has released numerous publications regarding mothers and breastfeeding. His popular readings have been translated to Indonesian, Japanese, and French. His desire to reach out globally has produces DVD's and subtitled works as well.
University of Toronto medical school
Vancouver General Hospital as an intern
Pediatric training in Quebec City
Toronto Hospital for Sick Children
Fellow of the Royal College of Physicians in Canada
James Kratzer-MD, MPH
James Kratzer is a pediatric physician from California. He has devoted his life to the health and well being of children. He has written many publications including online books. He has 36 years of experience with women and breastfeeding issues. His long relationship with this bonding of mother and infant shows in his patient reviews which rank him very high. He was in the top 25% of his graduating class at the University of California at San Diego where he graduated in 1975.
Top 10 Doctor – City (2014)
Patients' Choice Award (2011 – 2014)
Compassionate Doctor Recognition (2010 – 2014)
Compassionate Doctor Award – 5 Year Honoree (2014)
Gail Herrine-MD, FABM
Gail Herrine is a clinical Associate Professor of Medicine. She teaches students about the intricacies of breastfeeding and child care. She currently does her teaching through Temple University Hospital. She teaches classes on lactation and the use of relaxation techniques for delivering as well as speeches and motherbaby summits.
Website Breastfeeding Medicine
Website Int Lact Consultants Association
Caroline Chantry-MD, FABM
Caroline Chantry has led the pack in developments concerning diseases located in the breast milk of infected mothers. Her research has led to the development of the eradication of HIV from breast milk through heating processes. This finding is especially important to the breastfeeding needs of the women and infants in disease infested countries.
Professor of Clinical Pediatrics
Center for Healthcare Policy and Research
UC Davis Children's Hospital
B.S. Iowa State University
American Board of Pediatrics
Society of Pediatric Research
Alicia Dermer-MD, FABM
Alicia Dermer has long been an activist and supporter of breastfeeding and overall women's health issues. She travels giving speeches on many areas concerning general issues surrounding child care.
Faculty of Medicine University of Toronto
UMDNJ Rutgers Medical School
Lela Bachrach-MD, MS, FABM
Lela Bachrach is the Associate Director of the Contextually Integrated Case-Based studies at Berkley. She is also an attending physician at the Oakland Children's Hospital. She supports women and breastfeeding through her teachings and publications regarding the advancements in technology and childhood illnesses. Many of her findings are directly linked to the association of mothers and breastfeeding infants.
University California Berkley
Children's Hospital Oakland
UCSF Joint Medical Program
Gold Headed Cane Award nominee
French Foundation for Medical Education Award
So that's it. Our attempt to bring you the best breast feeding advocated resources. What do you think of the list? Did we leave anyone out? Who is your favorite? Do let us know in the comments below.
[popdom id='3′]